Monday, October 09, 2006
Kaze, Latte, & Chase's Entry
Since the dopey kittens ALWAYS get to talk I'm going to make this entry. Despite our demands mom only bought us 1 costume so we had to share. I have to say that I really looked the best in it AND I was the best behaved so I think I win from within our family at least. The last photo is a bonus 'cause everyone always calls Kaze a bat so I made her one. Hehehe....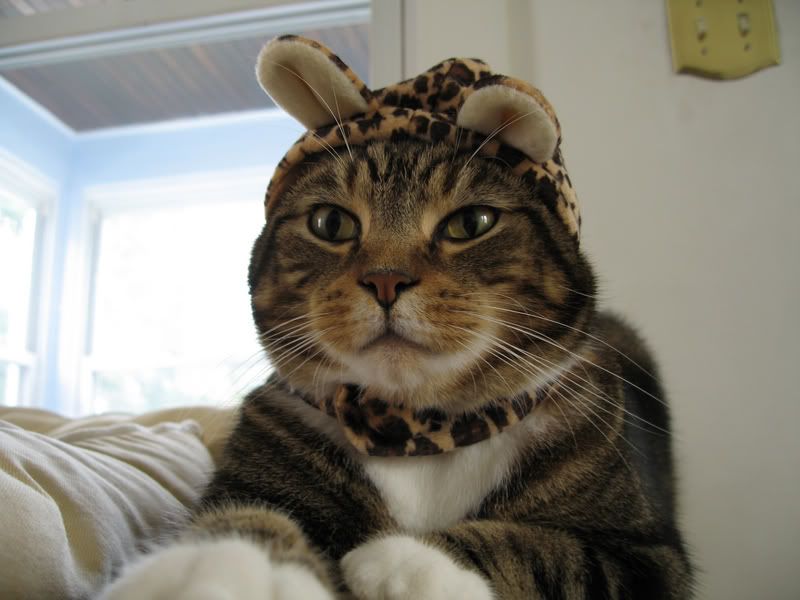 Latte
Kaze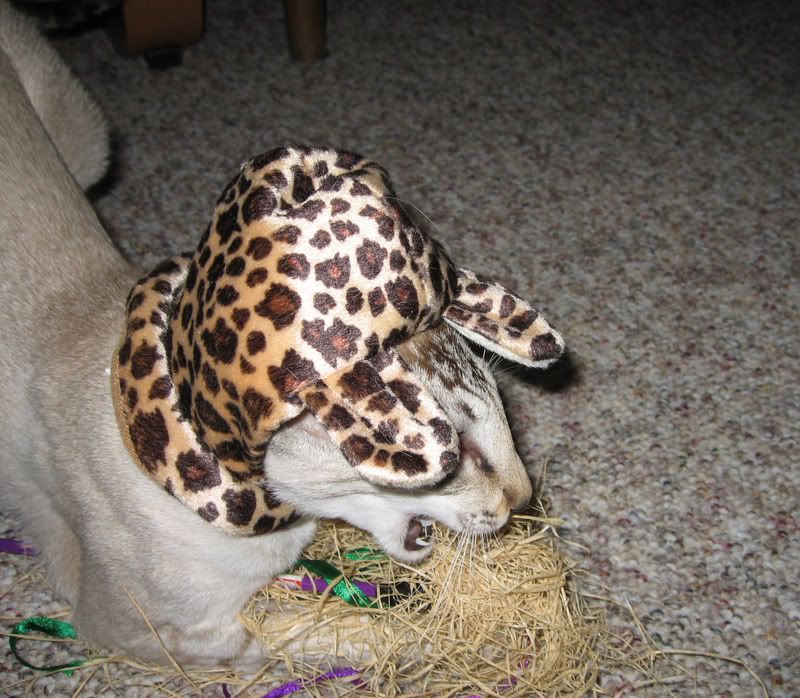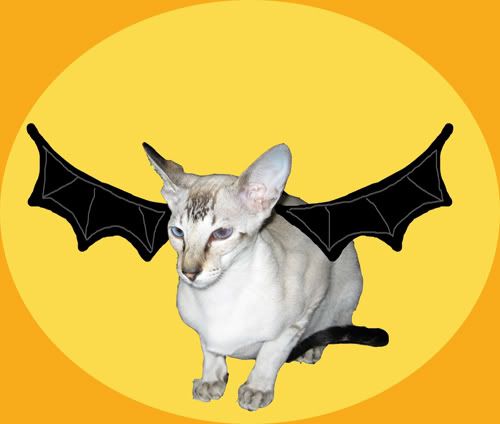 Oh, and if we win we want to sponsor Latte because it just makes sense (and Latte would throw a hissy fit if we didn't). She seems like a nice enough kitty but she has feline leukemia so she has to live with other infected kitties. She doesn't like other kitties that much but she really likes people which I can certainly understand.
Comments:
Yoo guys are all pritty funny! I espeshully like the Kaze-as-batman thing at the bottum. Fits in with me and my big bruther Mao's costooms as Batman and Robin!
Post a Comment
<< Home